We take care for your vehicle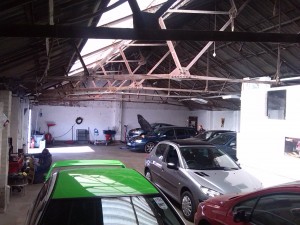 Regular servicing can help to keep your vehicle's value and to identify anything that could cause a mechanical or electrical problem. We can repair or replace everything from tyres, exhausts, engines and gearboxes to brakes, clutches, catalytic converters and diesel particulate filters (DPFs).
Our advanced diagnostic testing equipment will quickly identify any faults so we can identify how to getting your car running smoothly again. We can provide quality parts for your vehicle immediately from some of the best suppliers in the Midlands.
Regular servicing will keep you cool in summer, demisted in winter and your system free from fungus and harmful bacteria.
Most vehicles fitted with a DPF will need to have it replaced at some point as part of the service schedule if it has not already become overloaded, this can be very expensive. We provide DPF cleaning, professional regeneration & replacements for all DPF filters.
Your number one Auto electrics in Dudley.

Call for more info: 07956 693 634