Our airbag services include: airbag reset, airbag dashboard warning light, airbag fault finding, airbag module repairs, airbag crash vehicle repairs, airbag replacements.

Throughout the ownership of your vehicle, airbags can be damaged for many reasons, it could be something from a small switch to requiring a complete replacement. Do not worry, we do the lot. We can give you advice over the telephone and book your vehicle in for a free inspection. We will advise for the work to be carried out and cost.
We are your local car airbag specialists with latest tools and technologies to deal with new and old vehicle models. Our technicians are experienced and trained with great reputation.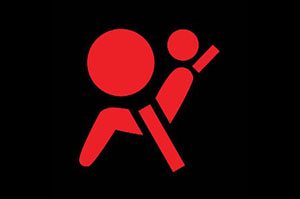 Complete DPF fault diagnosis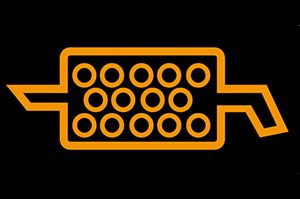 A diesel particulate filter (DPF) captures and stores the smoke generated from an exhaust to reduce emission. To remove a diesel particulate filter from the vehicle is an MOT fail and illegal. Insurers should be notified immediately of this action.
We provide complete DPF diagnosis services which will find the root cause of the problem to save you a lot of money. If your DPF is having problems an orange light on the dashboard will appear as displayed in the image. Usually this is caused by short journeys, poor servicing, cheap or wrong oil types, frequent low fuel levels and additives in fuels.
You will notice some of the following symptoms. Loss of power, reduced fuel economy, poor throttle response, limp mode, bad smells, failure to start. Our diagnosis tools will determine error codes from the vehicle and our technicians will check other possibilities such as bad fuel injectors. We conduct a thorough inspection in different stages to find the problem and to keep your costs low.
Fast replacement car keys
Lost keys? Stolen? Require a copy? We can provide replacement fobs and keys fast! All keys are computer cut precise for perfect fit. We offer fob programming services. We provide fobs and keys for a wide range of vehicles including Audi, BMW, Citroen, Fiat, Ford, Honda, Jaguar, Land Rover, Lexus, Mercedes, Peugeot, Volvo, Volkswagon.
We can make sure that lost car keys are erased from your car immobiliser systems so that they can't be used to start your vehicle should they get into the wrong hands and we can also ensure that your new key is coded correctly for your vehicle.
For stolen car keys, we can change the lock barrel in all places. We would advise you to inform the police and your insurance. Thieves can access the vehicle interior using just the stolen fob blade. However they will not be able to start the vehicle without the fob. If it is a push button start then thieves can use cheap online devices to transmit the frequency to start the vehicle.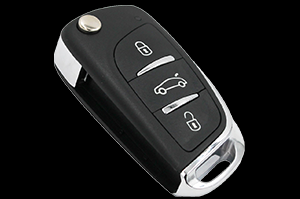 ECU modifications, cloning, repair, testing and diagnosis
ECU Engine Control Module Reset Repair Service. We deal with both petrol and diesel vehicle manufacturer units. Full ECU Testing and ECU repair service available. We can decode your ECU to match the correct original product. We can clone a replacement unit to exactly the same as the original.
Some common problems found with ECU can be vehicle failing to start, vehicle cutting off, intermittent start, limp mode, no communication with diagnostic equipment. This sometimes can be caused by water ingress causing the circuit board to fail.
We can remanufacture units including brands such as Bosch and Valeo. Please call us and we can advise and book your vehicle for ECU testing and diagnosis. We offer modification service to your ECU, we can reprogram your ECU to your requirements. Highest standard of work carried out backed by excellent customer service.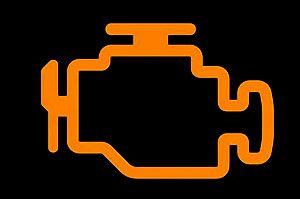 Jaguar Land Rover Repairs and Maintenance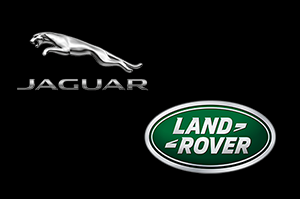 Jaguar and Land Rover brand has grown immensely in the past years. We can easily state majority of our client base enquire about these models all the time including Jaguar XK, XJ, XF, XE, F-Type, E-PACE S-Type and X-Type, Land Rover including Evoque, Velar, Vogue, Sport, Discovery.
All servicing and repairs are carried out in our fully equipped dedicated workshop, featuring the latest main dealer level diagnostic equipment. We can provide you with highly competitive and fully inclusive costs, we will not undertake any work without consulting you and gaining your authorisation.
We pride ourselves to be able to offer the following maintenance services for such a prominent brand.
New original parts and used parts
No aftermarket products
Timing Belt Replacement
Diagnostic Services and Fault Finding
Electronic Installations
Repairs and Maintenance
New and older models of Jaguar and Land Rover
Replacement Keys, Stolen, Copies, Reprogramming, Key cutting 
All our work in this department is carried out by Jaguar trained technicians to the highest standard with only genuine parts. By using genuine parts your vehicle works at optimum performance ensuring you get the best from your Jaguar and Land Rover.
We offer outstanding customer service and great value for all Cambelt Replacements. The quality of our workmanship provided is as high as any main dealer.
Air Conditioning Recharge & Supplies at Autotek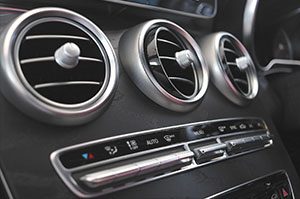 Has your AC stopped working? Does your AC smell? Is there a leak in your AC? These are some of the common problems found with a car AC.
We can help by recharging your AC so it is back up and running as normal. We can investigate further by checking for cracked seals and leaks in the system.
We take care for your vehicle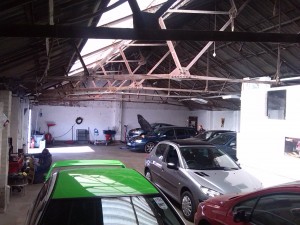 Regular servicing can help to keep your vehicle's value and to identify anything that could cause a mechanical or electrical problem. We can repair or replace everything from tyres, exhausts, engines and gearboxes to brakes, clutches, catalytic converters and diesel particulate filters (DPFs).
Our advanced diagnostic testing equipment will quickly identify any faults so we can identify how to getting your car running smoothly again. We can provide quality parts for your vehicle immediately from some of the best suppliers in the Midlands.
Regular servicing will keep you cool in summer, demisted in winter and your system free from fungus and harmful bacteria.
Most vehicles fitted with a DPF will need to have it replaced at some point as part of the service schedule if it has not already become overloaded, this can be very expensive. We provide DPF cleaning, professional regeneration & replacements for all DPF filters.
Your number one Auto electrics in Dudley.

Call for more info: 07956 693 634
We can fine-tune your car
Want more power? We can help! We are enthusiasts as well as experienced mechanics. We can help you achieve optimal performance. We supply all parts for your vehicle and free advice/inspection.
Some popular models we have fine tuned in the past include, Ford Escort Cosworth, Mitsubishi Evolution, Nissan Skyline, Toyota Supra, Subaru Impreza, Nissan 300ZX, BMW M3, Ford Mustang, Audi R8, Audi RS4, Range Rover HST, and many others.
We treat any vehicle like it's our very own. There are cameras installed in the building with 24 hour surveillance to ensure safety. We provide the highest level of professionalism in all our projects.
Your number one car tuning Dudley.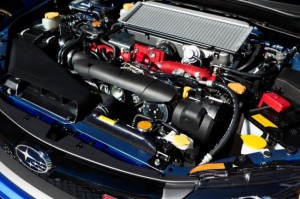 Here you can see what we have to offer and what you'll pay for that
| Service | For Car | For MPV |
| --- | --- | --- |
| Oil service (upto 1200cc) before parts | | |
| Oil service (upto 2200cc) before parts | | |
| Full service (upto 1200cc) before parts | | |
| Full service (upto 2200cc) before parts | | |
| Air conditioning regas | | |
| Tyre fitting and balance from | | |
| Puncture repair from | | |