We take care for your vehicle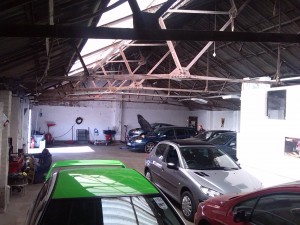 Regular servicing can help to keep your vehicle's value and to identify anything that could cause a mechanical or electrical problem. We can repair or replace everything from tyres, exhausts, engines and gearboxes to brakes, clutches, catalytic converters and diesel particulate filters (DPFs).
Our advanced diagnostic testing equipment will quickly identify any faults so we can identify how to getting your car running smoothly again. We can provide quality parts for your vehicle immediately from some of the best suppliers in the Midlands.
Regular servicing will keep you cool in summer, demisted in winter and your system free from fungus and harmful bacteria.
Most vehicles fitted with a DPF will need to have it replaced at some point as part of the service schedule if it has not already become overloaded, this can be very expensive. We provide DPF cleaning, professional regeneration & replacements for all DPF filters.
Your number one Auto electrics in Dudley.

Call for more info: 07956 693 634
We can fine-tune your car
Want more power? We can help! We are enthusiasts as well as experienced mechanics. We can help you achieve optimal performance. We supply all parts for your vehicle and free advice/inspection.
Some popular models we have fine tuned in the past include, Ford Escort Cosworth, Mitsubishi Evolution, Nissan Skyline, Toyota Supra, Subaru Impreza, Nissan 300ZX, BMW M3, Ford Mustang, Audi R8, Audi RS4, Range Rover HST, and many others.
We treat any vehicle like it's our very own. There are cameras installed in the building with 24 hour surveillance to ensure safety. We provide the highest level of professionalism in all our projects.
Your number one car tuning Dudley.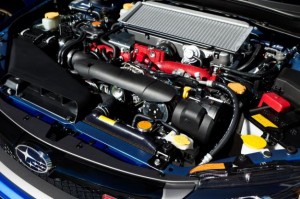 Vehicles wrapped to your specification
We can customise your vehicle with some of the best and latest vinyl materials out on the market. We carry out all types of projects such as motorbikes, speedboats, cars, vans, fleet work, agencies and more. We also specialise in printed vehicle wraps, colour change vehicle wraps, carbon fibre vehicle wrap, chrome vehicle wraps, vehicle sign writing, and graphics.

Car wrapping is the process of wrapping an entire vehicle or parts of the vehicle in a vinyl. Car wrapping is a difficult process and requires a skilled professional to fit the vinyl. With over 100 colours and finishes to choose from, Autotek is your one stop Vehicle Wrapping Specialist.

There are many benefits of using our car wrapping service, one of which is protecting the paintwork. As a vehicle wrap covers the whole car, it protects the paintwork from everyday wear and tear, stone chips and minor abrasions. Stand out from the crowd and let the world see your advertising!
Your number one quality and competitive vehicle wrapping specialist in Dudley.
Here you can see what we have to offer and what you'll pay for that
| Service | For Car | For MPV |
| --- | --- | --- |
| Oil service (upto 1200cc) before parts | | |
| Oil service (upto 2200cc) before parts | | |
| Full service (upto 1200cc) before parts | | |
| Full service (upto 2200cc) before parts | | |
| Air conditioning regas | | |
| Tyre fitting and balance from | | |
| Puncture repair from | | |